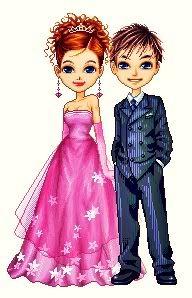 This coming week will be prom week. Almost every teenager – including my sisters – are prepping up themselves for the "big night". They already have their gowns ready, their fancy shoes, and their parlor appointments – and my sister keeps on bugging me about acne products that actually work. She is also convincing me to have her hair done. She wants a hair rebond treatment but I am not convinced that she really needs it.
Unlike them however, I wasn't as concerned and worried about prom during my time. What I worried about the most was the fact that our parents wouldn't want me to go to the prom. They only did let me attend the event because I was the emcee. And, they were there the entire night watching over me. Hmmm… they were more strict on me at that time and I guess the fact that I married early (early meaning 2 years after I graduated from college) made them think that they should loosen their grip.
Anyway, because they were there, I wasn't able to enjoy myself that much. I was supposed to have a date but alas! they were there! But I looked good then. LOL. I was wearing a sleeveless black and maroon velvet gown in turtle neck style. Too bad I don't even have a picture of me at prom.